We will NEVER be able to thank our troops enough. But let's keep trying.
(Courtesy ABC News)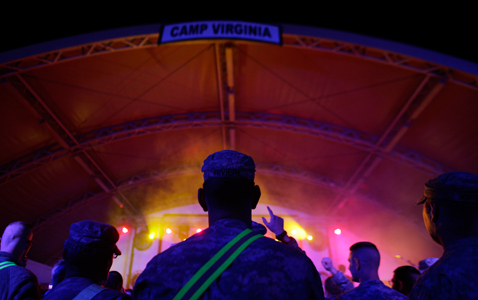 U.S. Army soldiers from 1st Cavalry Division, based at Fort Hood, Texas watch a concert by the band Filter, who performed for troops waiting to go home after their deployment in Iraq, Dec. 15, 2011, at Camp Virginia, Kuwait. After nearly nine years, 4,500 American dead and 100,000 Iraqi dead, U.S. officials formally shut down the war in Iraq. (Maya Alleruzzo/AP Photo)
Please don't forget our troops remaining in Afghanistan. We are continuing to send, with love, care packages until every troop is home.
Donate at www.moveamericaforward.org Thank-you.