Princess Pelosi is lookin' purdy good - with a little help from photoshop.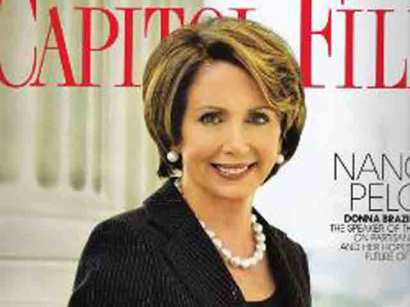 Nancy Pelosi's looking pretty good for a woman who celebrated her 70th birthday last month. A little too good, according to the Washington Examiner.
Pelosi appeared on the cover of Capitol File this month, looking awfully youthful. What's her secret? Either she's a vampire, or she's received the airbrush treatment that's standard practice for any high-profile public figure. We're guessing it's the latter.
Is this why they call her "Stretch"?