.....before a nasty tell-all book is in the works, detailing a lifetime of volcanic explosions and bad parenting from Walter Cronkite, America's Most Trusted Newsman.
Radar Online.com reports that Terri Schwab, Cronkite's former chef and manager of his Martha's Vineyard home for 10 years is shopping a tome that charges Cronkite suffered from   dementia and was hated by his three children. Schwab said the newsman had a nasty temper and was never around for his three kids, RadarOnline.com has learned exclusively.
But Cronkite's chief of staff at CBS, Marlene Adler is boiling over the book and told Jose Lambiet of the Palm Beach Post that the former chef has flipped her lid and called Schwab a "disgrace" and "deeply disturbed." Adler added: "Mr. Cronkite's body isn't even cold. What (Schwab) says about Mr. Cronkite's family is false. They're a loving, united family."
RadarOnline.com has learned exclusively that the book is titled "That's the Way He Was: My Ten Years with Walter Cronkite."
Others are chiming in. Like Cliff Kincaid at Accuracy in Media with a new piece called "The Terrible Truth about Walter Cronkite."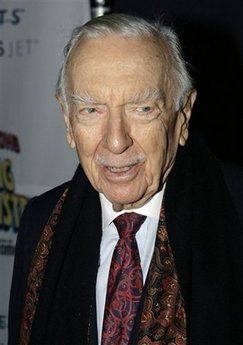 I can confirm that (nearly) everyone at CBS News was deathly afraid of Walter Cronkite, certainly those who had day-to-day contact with CBS's Managing Editor.
 I have friends who worked there when "Uncle Walter" ruled the roost. These insiders told me that he used to make grown men cry...and women, too (if they displeased him.)
Cronkite had a huge temper. These days they would call it "anger management issues."
He was also known as something of a diva.
But, hey. Nobody's perfect. I'm sure my critics say the same thing about me. And it might even be true.