My day has been a very pleasant one, but now it has turned positively magical. Knowing that something you value very much, worked hard to accomplish and has made a difference in the lives of thousands is, well, amazing.
As Chairman of Move America Forward, the nation's largest pro-troops grassroots organization, I made it my business to put together a web-based telethon to raise money to send the largest number of care packages in US history to our soldiers fighting in Iraq and Afghanistan. It would not have happened without the participation of my good friend Michelle Malkin.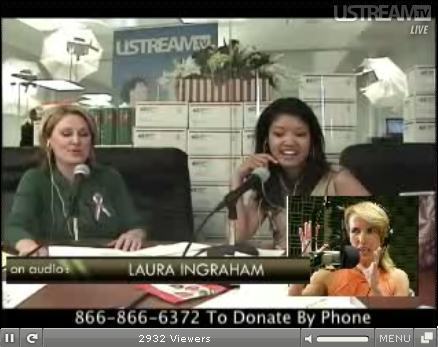 We prayed we could hit a number - $400,000 was reasonable, or so we thought. But the generosity of thousands of Americans turned that number into $1.5 million and Move America Forward has been shipping care packages ever since.
Today, I saw a blog entry that brought me to tears. It was posted at Palin-Drone.blogspot from Daria. It came from a soldier, not American, but British, who wrote thanking her for the goody package he received, and the personal letter as well.
Dear Daria,

May I begin by commenting on the admiration I have for you and the way you take an active role in supporting your troops. If only our nation would follow suit.

You may be wondering how I got your address. Don't worry, I am not a weirdo stalker; fortunately some of your forces appreciate the lack of support that us British troops have and share some of the goods that they receive through the pro-troop organization, Move America Forward. Your address is on the rear of some of the supplies.

My apologies if I was not your intended target; however some of your contribution was shared with me by an American soldier. If it's any consolation, it was very well received. I promise to assist in looking after all of America's sons and daughters that I come into contact with in return.

Once again, thank you very much; a gesture like you have shown lifts the morale of so many. Long may you continue to support your troops and occasionally raise the spirits of your poor cousins, the British (joke). You are truly an angel on the shoulders of the soldiers you support.
And here is Daria's posted response:
I didn't think I could possibly feel any more pride for our troops, but whoever the unnamed American soldier is who graciously shared the contents of his care package with his British ally has proven me wrong. God bless you, Sir!

If only the British citizenry would demonstrate the same compassion. And to the writer of this letter, thank you so much for your service; I am thrilled to know that my small token of appreciation was passed on to such a deserving recipient. You are all in my prayers. Stay safe!